EU research and development of fruit and vegetable picking robots will be officially listed
At present, the EU countries face the realistic pressure of rising labor costs of rural labor, which constitutes an obstacle to the development of the EU fruit and vegetable industry. In particular, some types of fruits and vegetables, only picking costs, have exceeded the world market average price of fruits and vegetables, which also led to a large number of fruit and vegetable farms "bankruptcy." Therefore, it is especially necessary to improve rural labor productivity through the application of intelligent technology. In particular, the use of intelligent robot technology, instead of requiring expensive labor for artificial fruit and vegetable picking, has become the first choice to solve this practical problem.

The total R&D investment is 10.3 million Euros. The European CROPS R&D team consists of 9 EU member states and associated countries such as the Netherlands (General Coordination), Germany, France, Italy, Spain, Sweden, Belgium, Slovenia and Israel. Since October 2010, we have been committed to the development of intelligent fruit and vegetable picking robots. The corresponding technical achievements have been obtained.

The European CROPS R&D team uses the world's most advanced robot technology to design and develop a prototype of a fruit and vegetable picking robot. It has an automatic operation and autonomous navigation function, and automatically recognizes the ripeness of fruits and vegetables and the fruits and vegetables that are harvested and harvested to the standard. Through the actual on-site picking operation test of apple orchard apple and greenhouse sweet green pepper, the overall fruit and vegetable picking cost can be reduced by more than 40%. In order to improve the efficiency of the picking robot, the R&D team also added the spraying pesticide function to the prototype robot equipment, which can automatically detect and implement the appropriate dose spraying of pesticides according to the degree of pests and diseases, and generally reduce the pesticide usage by more than 30%. Fruit and vegetable picking and pesticide spraying by robots will improve the consistency of fruit quality and reduce pesticide residues in fruits.

At present, the fruit and vegetable robot developed by the "CROPS R&D team" has been tested and approved by the European Commission expert group, with technical and economic feasibility, and is undergoing market research and mass production preparation. The person in charge of the R&D team said that most of the new technologies use existing standardized common components, which are easy to operate and low in operating costs, and are more easily accepted by the rural market.
Concerned about surprises

All our coloured waistcoats offer an improved fit, with deeper arm holes than standard and a low rise at the hip allowing pocket access. We have more than thirteen different colores available, such as pink, red, maroon,sky blue, royal blue, lime, emerald green, bottle green, navy, purpose, white, grey, black. We can do this items as customized.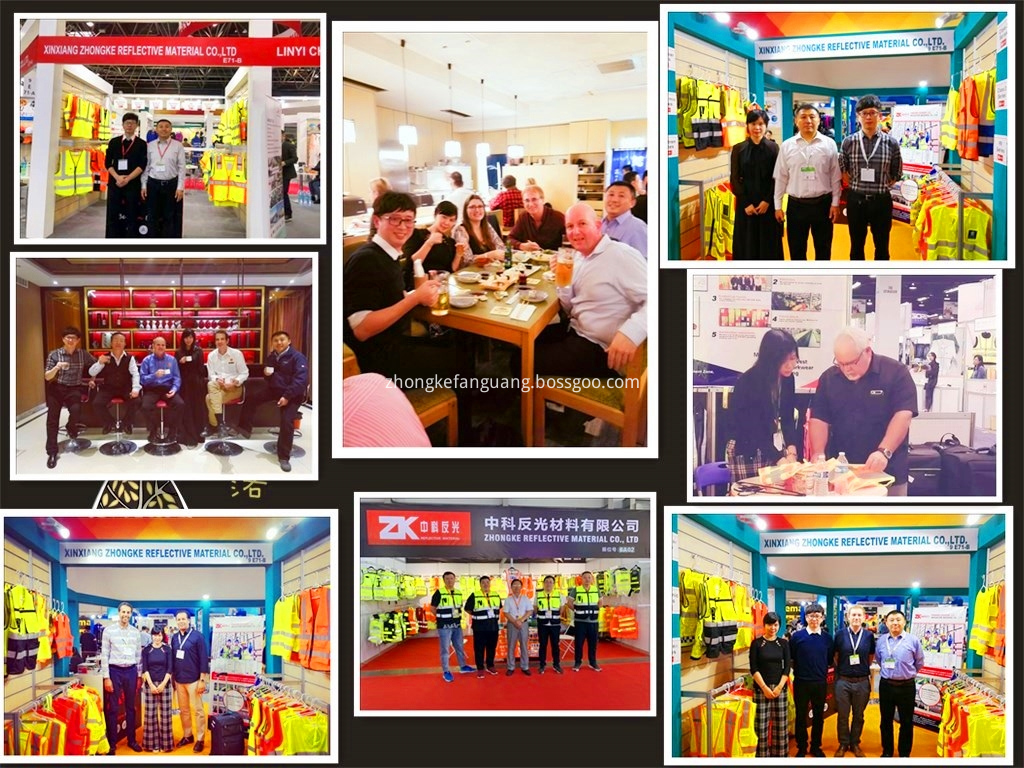 Sigle colour waistcoats, waistcoats, colour waistcoats, safety waistcoats

ZhongKe Reflective Material Co.,ltd , https://www.zkprotective.com