It turns out that retro tiles can be posted like this
With the rise of simple style and industrial style, antique tiles have penetrated into the homes of ordinary people. Antique bricks, after the baptism of time, after paving, can exude the original taste and the taste of returning to the original. This rough design is easy to give people a unique feeling. If you don't like to be conservative, you might as well try this bare brick wall. I believe it will surprise you and your neighborhood.





| Living room|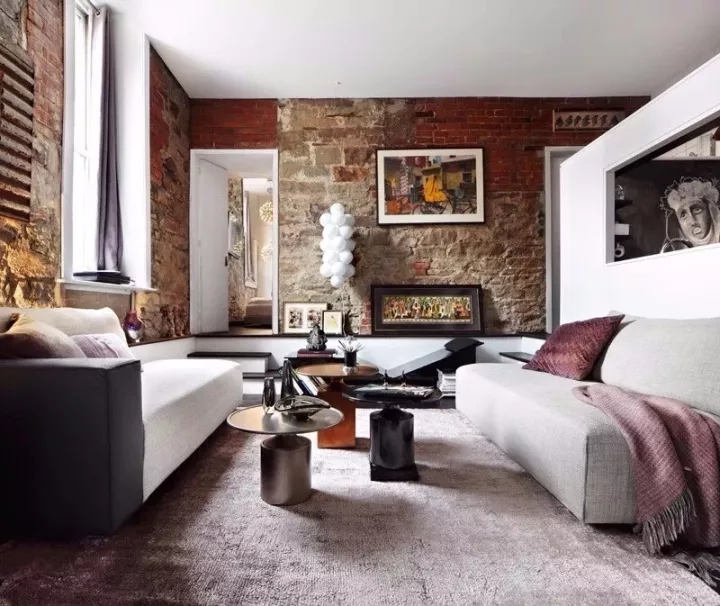 Retro brick walls, with modern furniture, add a sense of elegance to the space. Brick walls appear in various forms and colors in the living room. No matter what retro style, industrial style or country style you are after, the most beautiful design is brick wall.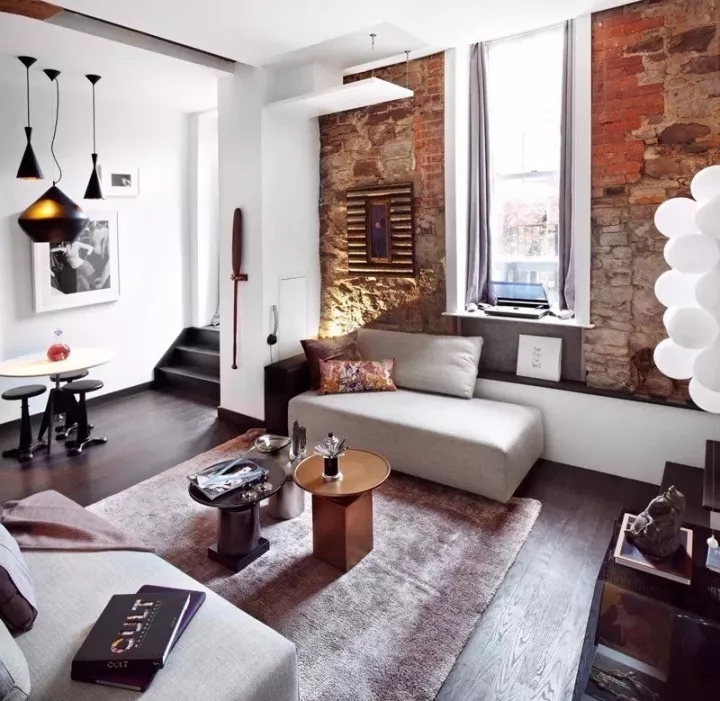 How to decorate the wall well? Not only is the bricks neatly laid on the wall, but also the style of the furniture and whether the wall-to-wall connection is appropriate. The red bricks serve as an eye-catching wall. Simple decorative paintings of English letters are hung without too high. With wooden furniture, simple sofas, etc., the whole atmosphere sets the tone.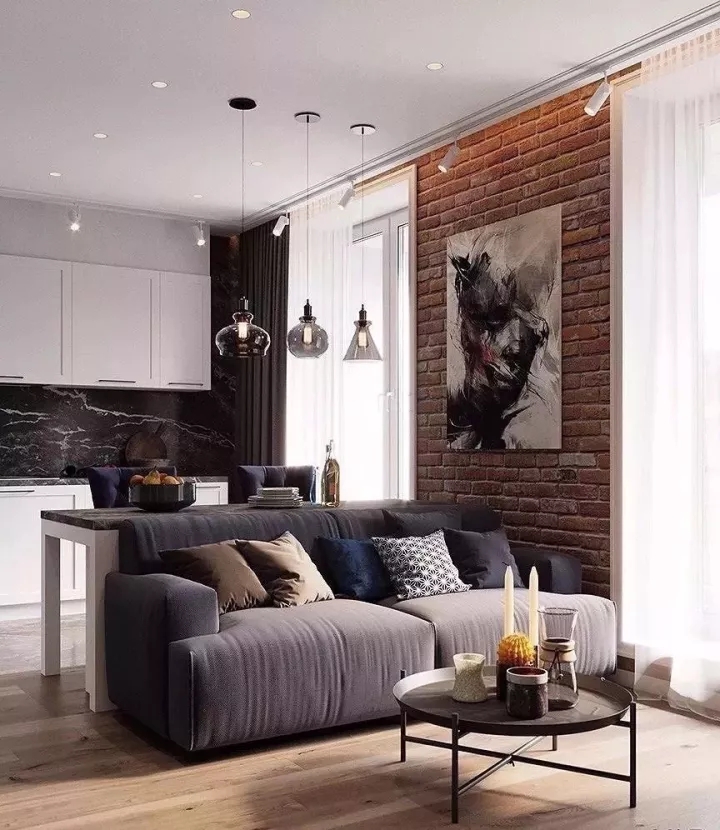 The use of retro posters to add a sense of art also makes the space a lot softer, and the uneven surface makes the whole space more artistic.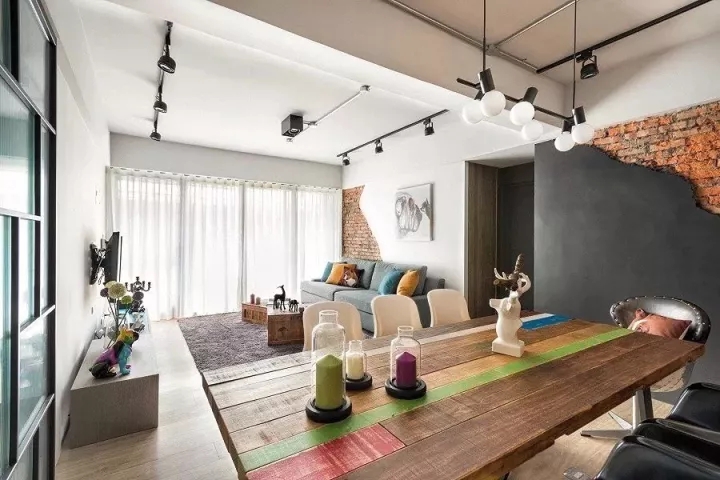 Compared with ordinary white walls, brick walls have the uniqueness and attractiveness of a "gallery style". Coupled with appropriate lighting and decoration, a few pieces of furniture will make the space more perfect.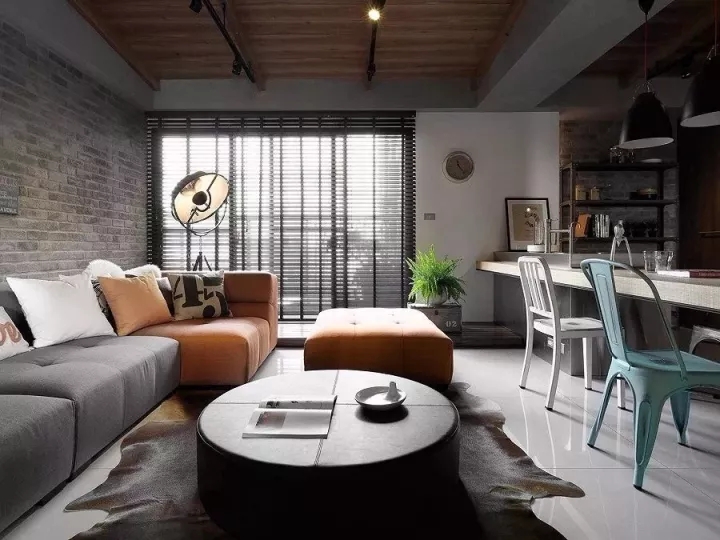 Brick walls, memories from childhood, give people a feeling of nostalgia. The combination of modern furniture and brick walls is a collision between modern and retro. This feeling is like ginger hitting milk, it is so appropriate and so beautiful.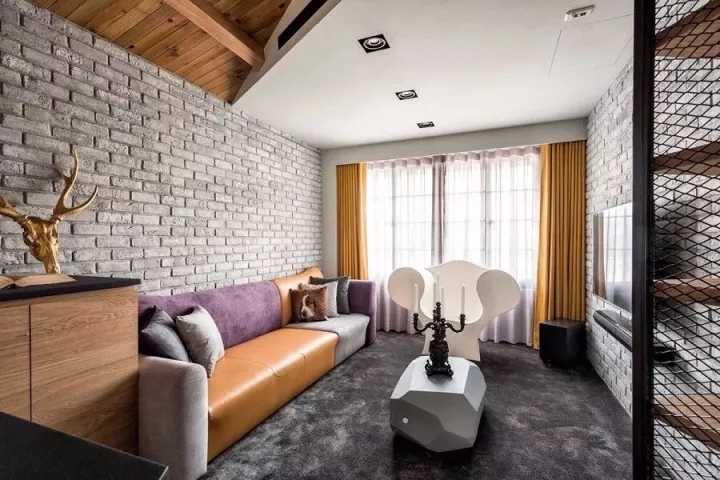 The brick wall provides a very artistic background, allowing us to better display our photos, paintings, sculptures, etc.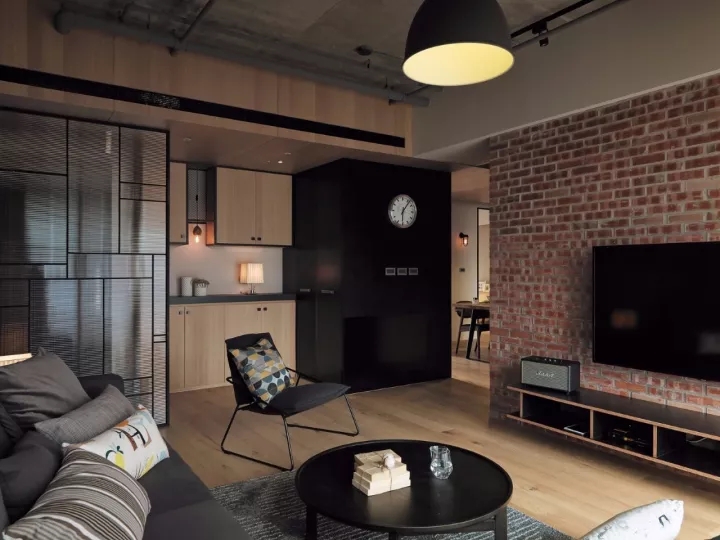 There are many ways to decorate brick walls, but most of them tend to be industrial styles. If we want to integrate it into modern architecture, we must first respect its industrial characteristics and integrate the old structure with modern techniques to develop a New modern style.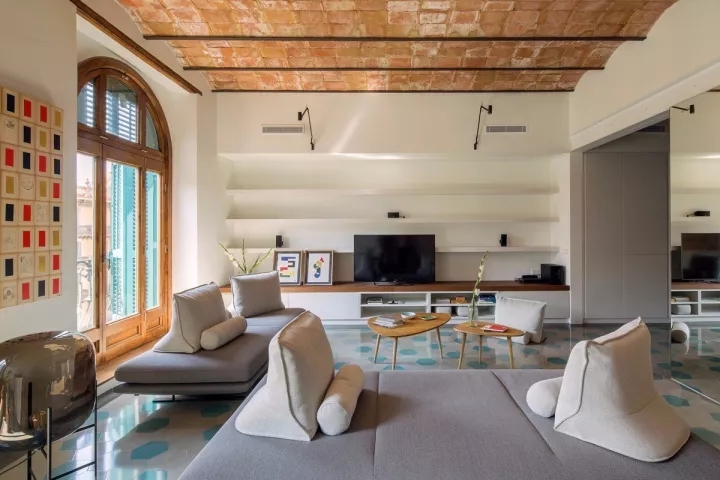 Warm lights, comfortable chairs, sitting quietly and reading a book, life is to be so comfortable.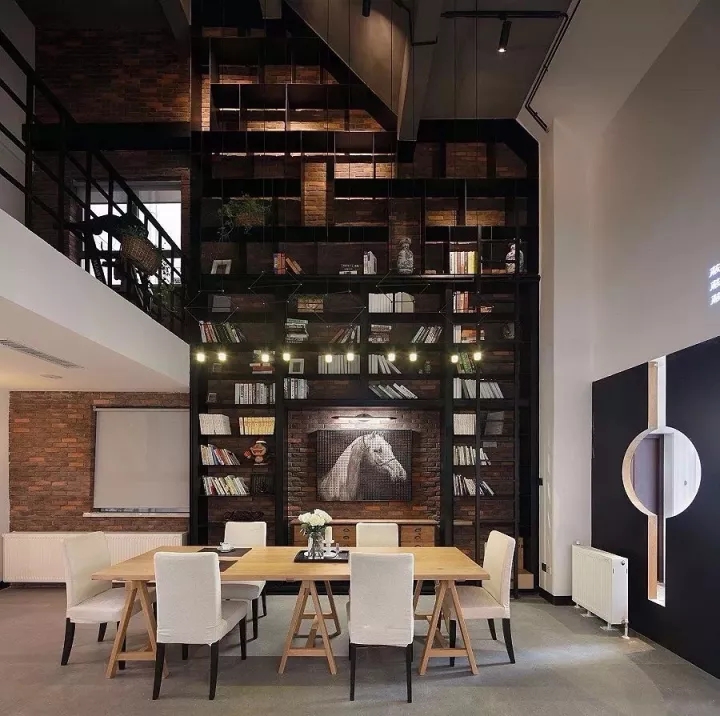 There are not too many gorgeous languages ​​and colors. Furniture, floors and brick walls, everything is so harmonious. Do you see the brick wall behind the sofa? Even the details have been carefully designed. Have you noticed that the combination of black, white and gray homes and brick walls will never go wrong? The cold-toned home suddenly appeared with a touch of red, isn't it amazing?




| Restaurant|




There is a brick wall with a sense of history, creating an inviting and warm feeling. The nostalgic brick wall is classic and timeless with the passage of time. This rough, modern and interesting element is used in the kitchen and dining room to create a different flavor.






This kitchen is full of retro feeling, industrial metal chandeliers and old brick walls, with large areas of daylighting, is there a way to turn old photos in the setting sun?






Don't like a brick wall all over? This half-brick wall decoration also has a unique style. If you don't like red, you can also paint the outer wall white. Its unique texture makes the restaurant more distinctive.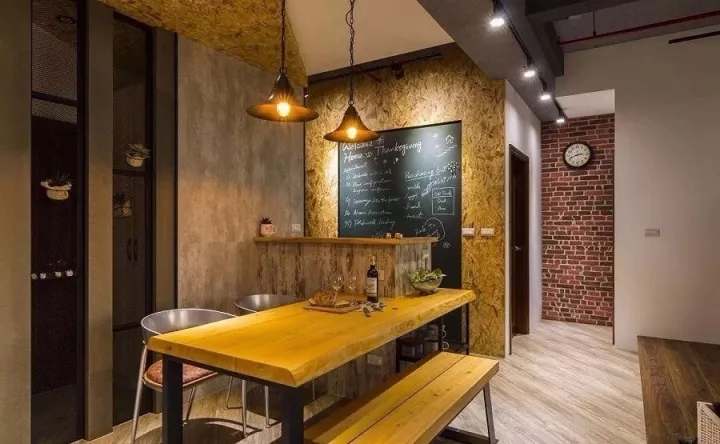 The brick walls of the kitchen and the white cabinets are built together, which is also unexpectedly beautiful!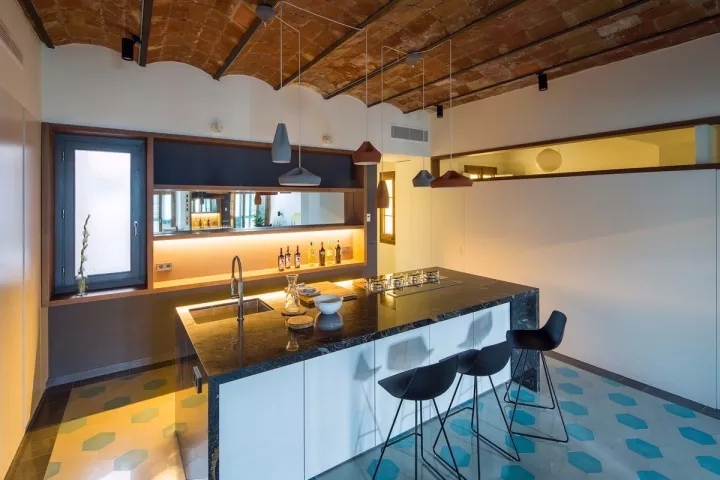 Don't like a brick wall all over? This half-brick wall decoration also has a unique style.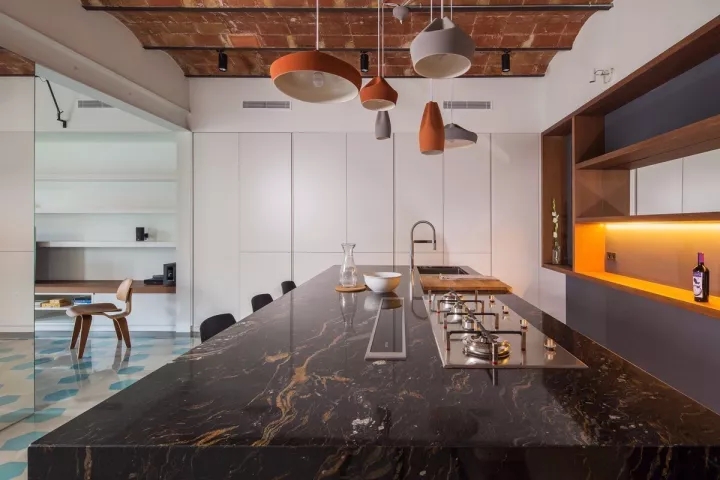 On the side is a metal single chair, plus a Chandelier , simply creating a strong industrial style.






The suspended ceiling is decorated with antique bricks and matched with black metal downlights, which is full of industrial style.




| Bedroom|




The exposed bricks retain their original roughest quality. Sleeping in such a place will relax the spirit. The quality of life has never been more expensive furniture.






A small bedroom can enjoy a melancholy due to the dim light, which is healthier than having a bedroom that is more pleasant.







Various complex elements are mixed and matched in this little corner, and they resonate in color and material. There are also small rooms in small rooms. The red brick walls can quickly heat up the small room, and a warm and cozy environment is created in this way.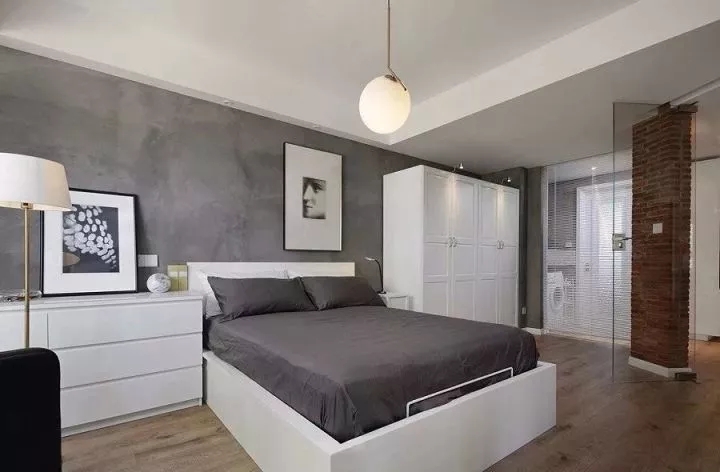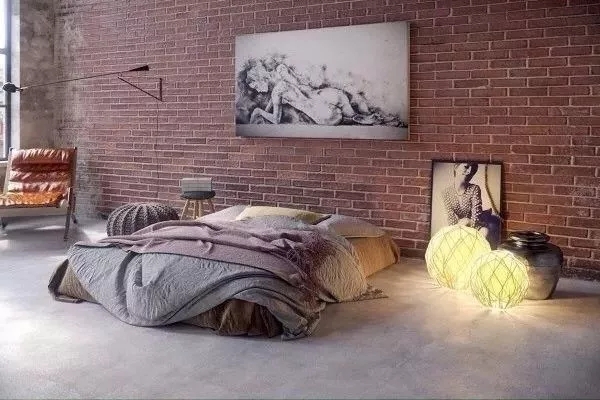 Now look at the overall attractiveness of the bedroom. It is usually a very dark background or the use of dark colors, through the addition of cool colors, metals, and lamps to exude an intimate atmosphere. The visual size of your bedroom depends on your choice.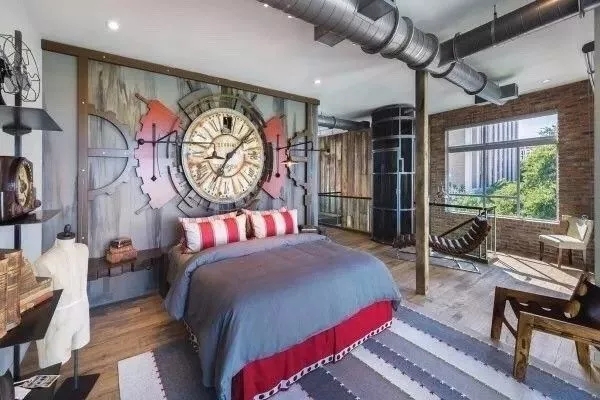 I want to keep the atmosphere of the bedroom as natural as possible, and turned my goal to graffiti works, which can make the bedroom more authentic.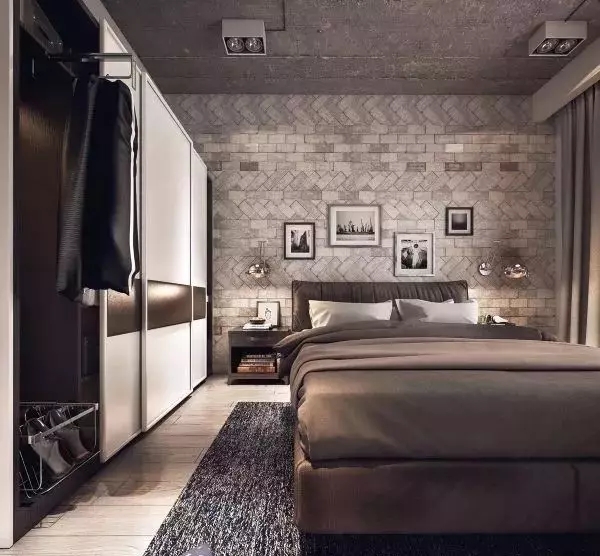 Dark brick walls are the easiest to attract attention, especially when they are different from the surrounding soft furnishings. You can arbitrarily match the colors of your curtains, sofas, tablecloths, etc., to make it a color matching game with the dark brick wall.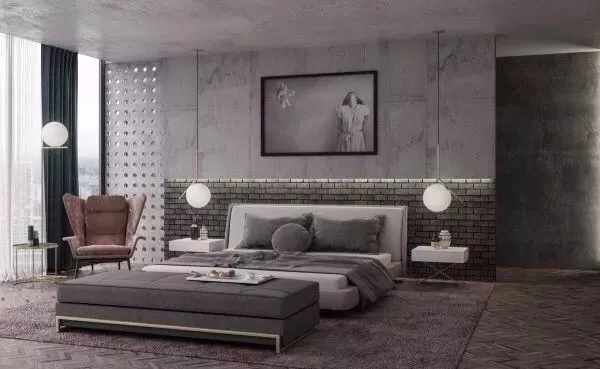 Through the array of colors, textures, contrasting styles and unique decorations, it quickly attracts the attention of users or visitors and stands out from the complex decorations.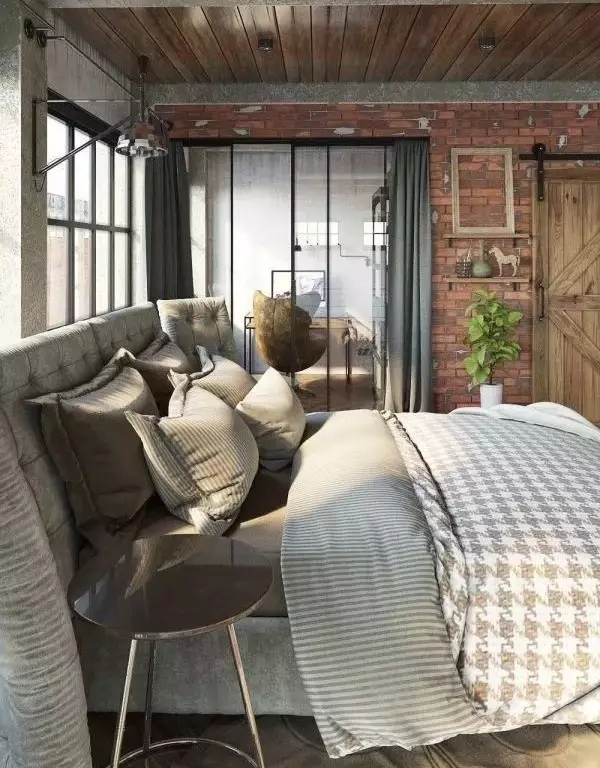 The joints between bricks and bricks, bricks can also be painted, whether it is painted in black, white or gray, it can bring an old but modern visual effect to the interior.




Different from the kitchen and the living room, the bedroom decorated with exposed bricks gives a soft and comfortable vision. Because bedroom decoration will inevitably involve some "warm" textures. If you want to soften the appearance of the bedroom visually, an important technique is to choose a low "platform bed" without any extra decoration. The decoration you want looks natural, simple and concise.




|Precautions for brick wall wall decoration|




1. The wall must be kept dry and clean, stick tape and press tightly on the cracks.

2. After confirming that the gap has been covered by tape, cut off the excess tape with a knife, and finally brush with mortar.
3. Wait for the mortar on the brick wall to be air-dried naturally, and then lightly polish it to fill in enough paint to make the surface of the red brick wall smooth.
4. Finally, cut off the leaked tape.

5. Generally, kraft paper box white latex should be used to stick to the cracks, and the interface agent must be evenly brushed.
6. The uneven walls need to be leveled, generally plaster is used.
7. When you need to stick cloth, try to choose better texture wall cloth and white latex, if conditions permit, you can also choose to use grid cloth.
8. The putty with higher particle fineness and harder texture is the best, and the sandpaper is as fine as possible for sanding.




Ceiling Fan

Modern embedded ceiling fans of LEDER technology are equipped with low-noise wind motors, which can keep you and your family away from any noise interference, create a comfortable and quiet living environment, improve sleep quality, LED lights are energy-saving and environmentally friendly, low power consumption, and can save large electricity bills. The high transmittance lampshade with a bamboo tube-shaped light hole, when you turn on the light, you will feel yourself in nature. Beautiful and durable, transparent abs fan blades, very good and very practical.

The ceiling fan adds rustic charm and a cooling breeze to any room. The fan is designed to push air down into the room, where you live. The included led bulbs are long-lasting, deliver plenty of light using the included remote control. Multifunctional modern ceiling fan with light, Inserted with high-quiet copper motor, brings your comfortable living and sleeping experience. 3 speeds (Low-Mid-High), 3 color changes (White-Warm-Yellow), all these functions can be easily controlled by remote.

Features:

• Beautiful and durable

• Not suitable for outdoor use

• Reasonably price

• Energy saving

• Contracted design

• Color temperature :3000k-6000K

• Wind adjustable

• Type of protection: IP20

• Warranty for bulbs :2 years

The modern and simple style ceiling fan with light is perfect for Indoor Lighting, bedroom, dining room and so on, but we do not recommend for outdoor use.

We have rich production experience in lighting.Except ceiling fan , we also offered other product in indoor lighting .Such as :

LED Panel Light , Track Light , Linear Light ,Wall Light , LED Strip Light , LED Tube Light , Cabinet Light , LED Bulb , LED Ceiling Light as so on .

Smart Ceiling Fan,Cheap Ceiling Fans,Large Ceiling Fans,Black Ceiling Fan

JIANGMEN LEDERLIGHT LIGHTING Co.,LTD , https://www.ledlightoutdoor.com