Unqualified PV Subassemblies Enter Market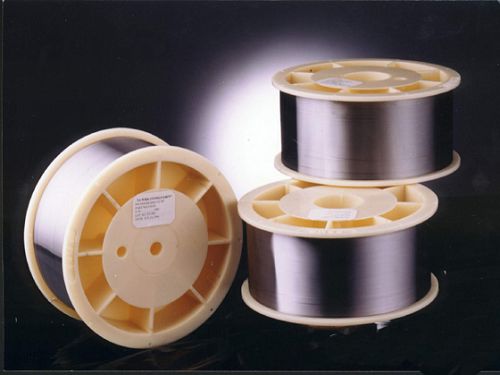 Recently, a research report specifically for ground power stations showed that too low power prices are forming a vicious cycle: the compression of costs by power generation companies leads to uneven quality of equipment, and the market is showing the situation of "bad money drives out good money".

Another buzz about domestically-produced auxiliary materials comes from the downstream mechanism. Some PV power plant investors are trying to dispel the concerns of the receivers about the quality of the power station and are entrusting third-party testing to increase the quality control of the power station procurement and construction.

Speed ​​up the pace of localization

In March of this year, Zhongtian Technology announced that it will increase the capital of Zhongtian Photovoltaic Materials Co., Ltd. by 100 million yuan unilaterally.

According to the statistics, Zhongtian Photovoltaic Materials Co., Ltd. is a joint venture established by Zhongtian Technology and the Solar Backplane Project Team of Shanghai Jiaotong University, with a registered capital of 100 million yuan. Among them, Zhongtian Technology invested 70 million yuan in cash, which accounted for 70% of the registered capital; the photovoltaic backplane project team of the Shanghai Jiaotong University Solar Energy Research Institute contributed 30 million yuan in technology funding, accounting for 30% of the registered capital. The company will specialize in solar battery backplane design, R&D, production and sales.

According to the planning of Zhongtian Photovoltaic Materials, it is expected that it will achieve 15 million square meters of backboard production capacity in July 2013 and 2013 revenue contribution of RMB 1-2 billion. In the future, the company will gradually put in a total of 40 million square meters of backboard production capacity, with an output value of 1.6 billion yuan.

Another company that is also listed on the A-share market, Suzhou Gurong, also announced in November last year that its controlling subsidiary, Jingyin Xincai, recently signed a strategic cooperation agreement with Suzhou Artes Sunshine Power Technology Co., Ltd. It is planned to cooperate in the sample, development, promotion and other aspects of the positive backing paste for solar cells and other key photovoltaic materials. According to the statistics, Jingyin Xincai was established in August 2011 and focuses on the domestic production of solar cell positive electrode paste.

The Yuxing Group, which is mainly engaged in the production of polyester film, said that in previous years, the domestic solar photovoltaic cells and components had a significant increase in production capacity, far exceeding the global market demand, resulting in the sales price of ordinary solar backsheets. A big drop. The company will accelerate the progress of research and development of special solar backing base film, so that it can meet the special needs of downstream customers and increase the comprehensive gross profit margin of solar back sheet.

Coincidentally.

In recent days, Zhonglai PV has stated that it has obtained TÜV Rheinland's first domestic TüV backsheet certification from TÜV Rheinland.

In addition to the domestic companies that are stepping up their efforts in entering PV auxiliary materials, domestic component companies have begun to apply products from some new companies that have entered this field.

Recently, Jiangsu Xerav Photovoltaic Systems Co., Ltd., a Jiangsu-based component company, said that it will apply Fuji Photo Film Co., Ltd.'s newly-released photovoltaic backsheets to its single-crystal and polycrystalline series components.

The test of quality

According to statistics, in some key auxiliary materials, the proportion of localization is still small, and it is still at an initial stage.

Taking the backplane as an example, nearly 80% of the market share is still occupied by several large companies such as Isovoltaic and Taiwan Hong Technology, although the current domestic companies such as Suzhou Saiwu, Suzhou Zhonglai, Huitianjiao, and Lucky Films have been able to The production of a certain amount of backplanes is still in its infancy and there is still a certain gap between the aforementioned companies.

However, from the current operating status of photovoltaic manufacturing companies and industry development trends, localization of auxiliary materials may be the general trend.

The relevant report shows that the factors determining the competition in the PV auxiliary materials industry mainly include product quality, long-term customer relationships and prices. As far as domestically-produced auxiliary materials are concerned, besides having price advantages, whether product quality can meet standards has become a key factor in determining its subsequent development.

According to market research reports, as the price of subsidized solar power is falling too fast, components with unqualified auxiliary materials are entering the market, and there is a trend of "bad money drives out good money".

Although unqualified product quality and localization cannot be equated, the application of a large number of domestically-produced auxiliary materials will undoubtedly increase the concerns of some power station investors, especially professional power station investors.

Market analysts said that some investors are choosing third-party testing agencies to ensure quality control in equipment procurement and power station construction. Xu Jie, general manager of Aerospace, believes that by choosing a third-party testing organization, investors can increase their confidence in the quality of photovoltaic power plants, so as to attract more investors to invest in photovoltaic power plants.

"For most of the current power plant investors, the main model is still BT or BOT. Based on cash flow and other considerations, it is impossible to hold the power station on a large scale, but in the absence of insurance and other guarantee agencies involved. How to dispel the investor's doubts about the quality of the power station is a current problem, said Xu Jie.

This kind of drastic mechanism from the downstream market may be the biggest obstacle to localization of auxiliary materials.
Spiral steel pipe



Spiral steel pipes are made by steel coil, extrusion forming under the normal temperature, then taken the technology of double wire and double-faced submerged-arc welded.

During molding process of spiral welded steel pipe, steel plate has uniform deformation and light residual stress, thus the surface has no scratches. Spiral Steel Pipe has more flexible thicknesses and diameters, especially in making high-grade thick pipes with small or medium aperture, these techniques has incomparable advantages in satisfying your needs.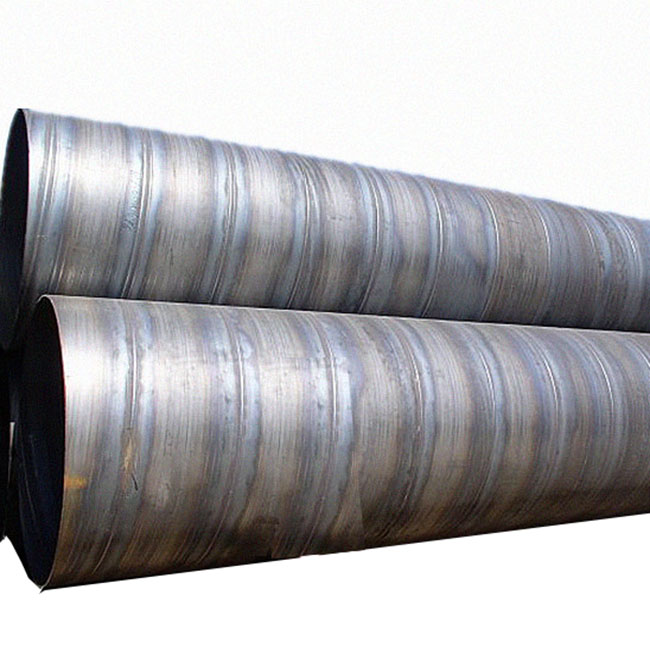 Application:

Spiral steel pipe is mainly used in public waterworks, petrochemical industry, chemical industry, electric power industry, agricultural irrigation and urban construction etc.

For liquid transportation: water supply, drain water, petroleum transportation, etc.

For gas transmission: coal gas, steam, liquefied petroleum gas, gas etc.

For structure: piling, bridge, wharf, road, architectural structure, etc.

Material:

Q235A, Q235B, 10#, 20#, Q345(16Mn), L245(B), L290(X42), L320(X46), L360(X52), L390X56), L415(X60), L450(X65), L485(X70), L555(X80), L290NB/MB(X42N/M), L360NB/MB(X52N/M), L390NB/MB(X56N/M), 415NB/MB(X60N/M), L450MB(X65), L485MB(X70), L555MB(X80)



process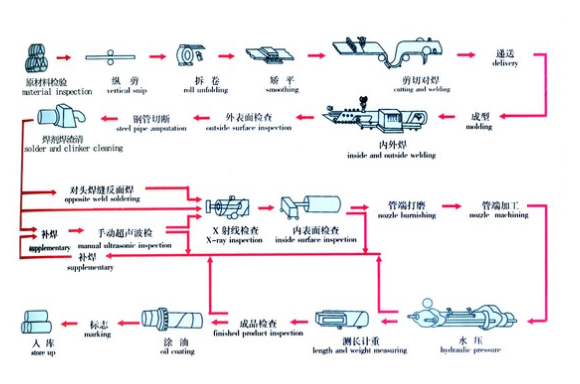 Packaging Details

Plastic caps on both ends, Steel bundle, Woven bag or acc. to customers' request.

Delivery Time

15 days after receiving deposit

If you have any questions, please contact with us directly and welcome you can visit our Factory.

























Spiral Steel Pipe

Spiral Steel Pipe,Spiral Weld Pipe,Hsaw Pipe,Api5L X60

HEBEI CHENGYUAN PIPE INDUSTRY GROUP CO.,LTD , http://www.hbcytube.com